Considering real estate careers in Ghana?
The number of young people who can't find jobs in Ghana is staggering", an observation President Nana Akufo Addo made during his second State of the Nation Address in Parliament.  It is estimated that in 2015, more than 1.2 million people were unemployed in Ghana (2015 Ghana Labour Force Survey Report). 
Interestingly, as unemployment increases, so does the number of new residential and commercial real estate across. While there is no direct correlation between the two, this increase in real estate presents an opportunity to curb Ghana's increasing unemployment rate.
Within real estate exists different employment opportunities that cut across age, gender and educational status. These opportunities range across construction, marketing, facility management, interior decor, sales, engineering, horticulture, plumbing and more. This piece however will narrow it down considerably to marketing and sales. It will also focus on the building blocks anyone interested in pursuing a career in real estate can learn from.
For every job in the world, some degree of knowledge is required to execute efficiently and real estate is no different. To get a start in the housing industry, the internet and books are a great source. 
Real Estate Education in Ghana
According to Chris Nii Abossey, CEO of CBC Properties, a real estate agency in Ghana, "in today's world. Information abounds and so it is not necessarily compulsory be a degree holder in the real estate field".
In Ghana, both Kwame Nkrumah University of Science and Technology and the University of Professional Studies Accra run detailed degree programmes in real estate. The Ghana Institution of Surveyors also runs a professional course in Surveying. A first degree /diplom in a real estate related course is required to get into GHIS' professional programme.
Having certified real estate education however is not enough. Interested persons need to go the extra mile on their own to gain knowledge about the industry. This can be achieved through self-teaching, understudying people already in the industry through internships or entry-level jobs and constant research.
According to Chris, it is important to learn from  people already in the business. "When you are satisfied, depending on your level of understanding, network and financial background, you can either start your own firm or join an existing firm…or start from a level to learn the rudiments". 
Real Estate Careers in Ghana: The Prospects
After school what next? Where are the newly acquired skills best applied? Depending on the area of study, one can become a property developer, an estate agent, a facility manager, a valuer, a broker, a consultant, lecturer and more.
According to Chris, Ghana is still developing and as such, the fields in real estate are not as diverse as mature markets such as the United States of America, Canada and Dubai.
It is pertinent, however, to note that, real estate encompasses skills from multiple disciplines and as such, the career prospects are broad. Also, each job fits into one of the three stages of the real estate industry – pre-development, main construction and post-development. Some of the careers one can pursue in real estate are listed below based on each stage:
Pre-Development
Architect
Quantity Surveyor
Geophysicist
Lawyers
Consultants
Main Construction
Carpenter
Plumber
Mason
Electrical Engineer
Post-Development
Interior Decorator
Horticulturist
Facility Manager
Real Estate Agent
Broker
Most of these career paths, such as Real Estate Agent, Broker, Interior Decorator, Plumber etc. often overlap in each stage. As previously mentioned, this piece will focus more on the sales and marketing career prospects – thus, brokers, agents, consultants and developers.
Being an agent is perhaps the easiest way to start a real estate career in Ghana. On property portals such as meqasa.com, a good majority of agents are not formally trained in real estate. In most cases, they picked up the mantle after recognizing their knack for matching property seekers with unoccupied real estate. 
Real Estate Agent, Broker? or Realtor? Who's Who and What's the Difference?
In Ghana, the terms broker and real estate agent are often interchanged. In some cases, the term Realtor is also wrongly used. The differences however are quite straightforward.
According to Investopedia, a real estate agent is a professional who has passed the required real estate classes and licensing exams in the state where he/she intends to work. A broker only differs from the agent based on his/her continued education and ability to employ other agents. A Realtor® on the other hand is a real estate agent who is a member of the National Association of Realtors, the American trade association.
These definitions do not necessarily apply to Ghana however, considering the lack of regulation and professional body(- ies) to offer these licenses. This is a problem the Ghana Association of Realtors (officially launched in 2018) hopes to solve.
Together with the Ministry of Housing and other partner institutions, the GAR will start offering certificates in 2019 to amongst other things, regulate licenses, sanitise the industry and enforce standards and collaboration.
Presently, there's no law requiring a license to begin a real estate career in Ghana. That notwithstanding, a number of agents in Ghana are actually Realtors® and operate as such. People interested in a license often get it from other countries, the National Association of Realtors being the main licensing body.
To consider a sales and marketing career in real estate (as an agent or broker), individuals must first equip themselves with some basic tools. These are: a good phone preferably with a great camera, laptop and a DSLR camera.
Additionally, a good transportation plan and a solid network of friends, family and acquaintances is a must. The latter particularly because without a network, real estate is difficult.
Chris Nii Abossey (CEO, Ghana Association of Realtors) advises it is very important to "know all the agencies, institutions and players in the industry and their various roles. Understand how they operate, else you will be lost and end up losing money, clients and even becoming indebted".
Another important thing to have at your fingertips is the laws and ethics governing real estate. To be ahead of the competition, staying abreast with current trends and laws is a must. Without this, a career in real estate could easily crumble. 
The Perks of Working in Real Estate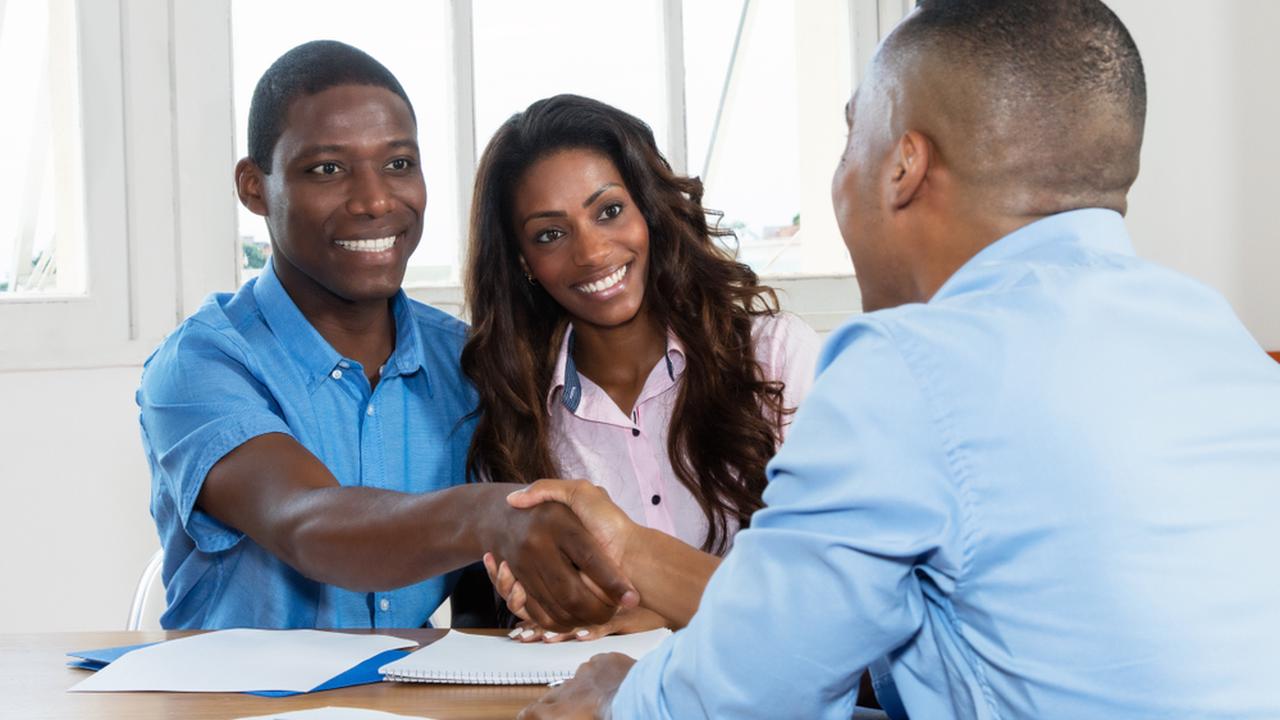 A career in real estate yields very decent rewards. For starters, it pays well when done diligently and properly. It also creates a powerful network rich with key referrals that always comes in handy.
Beyond the obvious monetary and networking bonuses, a career in real estate can bolster confidence and teach humbling lessons about patience, perseverance and handling pressure. It also sharpens analytical skills, human relations and encourages individuals to be visionaries and risk managers. The benefits are numerous.
As lofty and inviting as it sounds, many misconceptions have risen around the real estate profession. Chief among them is the perceived fraudulent nature. This perception by the general public is not unfounded.
Reports of property scams by unscrupulous people and negative public sentiment towards agent viewing fees are perhaps the most profound misconceptions around agents/brokers in real estate. As is with every profession, bad nuts exist and it is up to the necessary authorities to sieve them out and separate the rotten bunch from the ripe.
Another gross misconception is that anybody can be a real estate agent. This is false. Acquiring real estate is one of the most important decisions anyone will make. As a result, only the amiable, focused, hardworking and committed will thrive. It takes people willing to take the long road and walk it, learning along the way and getting better.
Challenges of the Real Estate Profession
To consider a career in real estate, one must come to terms with some of the drawbacks. For one thing, it is a full time job and more often than not, requires more than 24 hours a day to execute. Of course there are only so many hours in a day so it is incumbent on the real estate professional to become remarkable in planning his/her days. Without such planning, getting a reasonable work-life balance willl be nothing but a myth.
The second downside to the real estate profession is the many rejections and failures that come with the job. Lots of hardwork and investments – monetary and time – can be flushed down the drain in the blink of an eye when deals don't fall through.
When asked about some anticipated challenges one may encounter in the real estate profession, Chris lists six, all of them self explanatory:
Inadequate policies to guide and regulate the sector;
Land administration in Ghana, although slightly improved, remains a challenge;
Ghana's poor land tenure system, encroachment and litigation issues;
Ghana's poor addressing system. Chris and many government pundits posit that, if everyone adopts the Ghana Post GPS technology, this particular problem will be solved;
Woefully insufficient data on real estate in Ghana; and
Expensive and inferior home financing which does not benefit the average Ghanaian.
Given Ghana's lower middle income status, the widening housing gap and unemployment rates, a career in real estate stands as a viable means of income for citizens. From low-level agents to real estate gurus across several fields such as marketing, finance, horticulture, engineering, sales, carpentry and more, a world of career opportunities exist in Ghana's real estate sector.